Time flies when you are having fun! Most business owners have been busy doing the holiday thing, many closed for a short break, children are off school, households have been turned upside down. LET'S FACE it … there has been a tonne of distractions since the start of the New Year!
With distractions it's easy to drop the bundle and forget the daily "activities" that generate leads for our business!
Your Facebook Page becomes a chore to manage and before you know it, a skipped day turns into a few days … and wow how did that happen, the day turns into a week! (You get the picture right!) People stop engaging and all the hard work you did for the last 6 months has gone out the window.
Why am I pointing out the OBVIOUS … because I know I have been there done that! I have been using Facebook for over 3 years and survived several New Years and know for FACT that its one of the hardest times to stay motivated with social media and then get back on track!
Have you ever wondered why so many companies offer a 14 day juicing program, weight loss program, goal setting program, in the new year? It's to get people back into the habit of taking daily action … the action they dropped over this silly season!
For the next 21 days we'll work together to reboot your Facebook Page and kick start this beast into action to get engagement on your page AND get seen by your LIKERS!
Here is what's included:

Each week we'll kick it off with a 45 minute strategy webinar, then
You'll be given simple daily tasks to complete each day,
These tasks will be bite sized so they are easy to complete each day.
Plus you'll get access to our private Facebook Group so you can ask as many questions as you like.
This is a members ONLY group, where everyone will be on the same journey and you'll be able to provide support to each other along the journey.
Our goal over the 21 days is to reboot your Facebook Page and turn
those Likes into Leads into Business!
It's time to stop wasting time and money and learn how to use tools to manage your page and where to find content for your Page. Learn how to create engaging content and much much more.
If you're ready to reboot your Facebook Page AND are prepared to commit 30 minutes a day for the next 21 days, then I'm going to show you how to tame the beast and reboot your social media success!
To get the most out of this course you'll need to schedule
30 minutes a day for 21 days.
The tasks will be posted in the members only area of our website for you to complete. These will be bite sized so as not to overwhelm you with too much each day and loose focus as to why you are doing this!
Here's some topics we'll covered in this course:
How to use Apps to increase productivity
Why you need to post DAILY
How to increase page activity to gain more interaction
Sharing – photos & videos and WHY you need to incorporate this into your Strategy
How do these new changes to the Algorithm affect your Page.
Understanding Facebook Insights for your Business
Graph search why its your new best friend!

Using Interest Lists can save you hours
Using Facebook as your Business Page so your business is seen!
Here's what some people have had to say about working with me:
These ladies spent 30 minutes with me, imagine what you'll achieve in 21 days!
Put to Work these Simple daily Strategies and watch your Page
turn Likes to Leads to Business !
If you're ready to invest 30 minutes a day for the next 21 days to reboot your Facebook Page then click the link below and let's get started !!
Our first webinar is scheduled for Wednesday 5th February, if you cannot make the webinar for whatever reason, a recording will be posted in the members area later in the day and if you have any questions, all you have to do is ask in the members only area!
Facebook is the largest social media platform available to businesses today. If you're serious about using Facebook, click the link below and let's get serious about Rebooting your Page!
WAIT … Facebook is about being social, so let's make this a bit more fun and invite a friend along too. Purchase this today and you'll be able to invite a friend to join you in this training. Yes, that's right BUY ONE – GET ONE FREE !!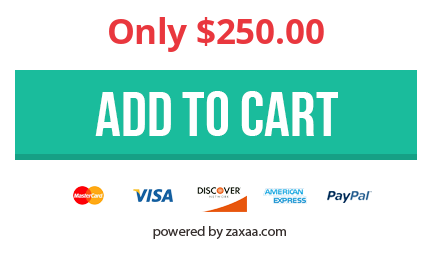 PLUS as a bonus, when you log into the Members Area, you'll be able to access my 12 point Facebook Evaluation Guide, that I use every single day when evaluating client's Pages and what they need to do to get their Facebook Page into Shape!
Work your way through this Evaluation Guide to ensure your Page is up to speed for the Reboot Program starting on 5th February !
If you don't take action today to better your business — someone else will – and that someone Could Be Your Competition!
So go ahead and Click the Add To Cart button below to get started on Wednesday 5th February!
To you Social Media success,
Donna Hamer
PS. If you're not happy with this course for whatever reason then you are covered by my 15 day "No-Questions-Asked" 100% Money Back Guarantee. All the risk is on me, and all the benefits are on you. If it turns out that you don't like Facebook 21 Day Reboot, simply contact me and I'll promptly refund you in full.
Get immediate access today for YOU and YOUR FRIEND by Clicking the Add To Cart button below and I look forward to seeing you on our first live call on Wednesday 5th February 2013.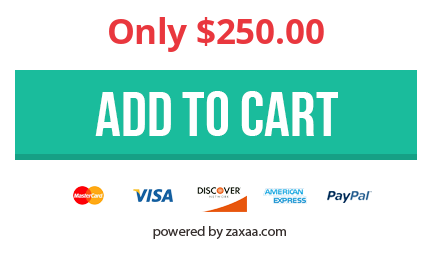 *** To qualify for the "Buy One – Get One Free", you must provide the name and email of the person you are giving the course too before we start the training on the 5th February 2014.